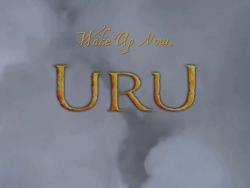 Download Wake Up Now, Uru (length 3m40s):


Windows Media (28MB) |

QuickTime (38MB)
This music video is a machinima, with footage captured in video games and synchronized to I Need To Wake Up, a song by Melissa Etheridge from the soundtrack of the movie An Inconvenient Truth and Copyright © 2006 Universal Music. The video was assembled using Windows Movie Maker 2.1.

Note: While most of this video is content from Uru, a few small scenes from Myst IV: Revelation and Myst V: End of Ages are included. Rights for content not from Uru: Ages Beyond Myst and Myst Online: Uru Live may belong to Ubisoft.

Problems viewing this movie? Help is available.

Like this video? More Uru videos here.

See the Official video of I Need To Wake Up (YouTube).

If you like this song, please support the original artist.